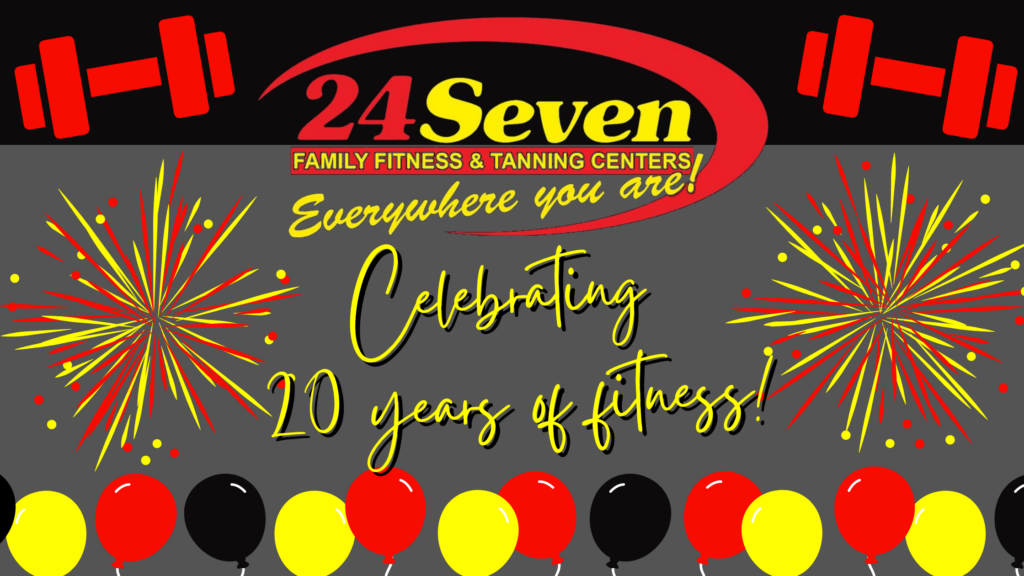 24Seven Family Fitness is all about affordability and convenience for the perfect workout! Why waste your valuable time driving 30+ minutes to one location to work out and then another to tan? We offer both for one low rate!
We offer multiple locations close to home or work for affordable prices that include free 24 hour/7 day a week/365 day a year access to fitness and level 1-4 (UV) tanning beds.
Our clubs all vary to give members a new and different experience at each one. Each location has top name equipment with cardio, circuit, and free weights, plus stand up and lay down (UV) tanning beds. Select locations offer a separate cross-fit area, punching bags, group classes, spinning classes, and childcare.
So why join one club when you can have multiple different clubs now (with more coming soon)?!
We cater to many large companies and are always looking to help new companies through our Corporate Wellness Plans. Contact us now for more information!